Abortion: agony and choices revised
America Secular for God's sake
Gays, lesbians, lefties—sinister?
Hospice — caring or death panels?
Click for quality repair or remodeling in Austin, Texas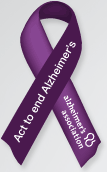 In honor of my 1st wife

John F Yeaman's web ranch

Being a parent can be tough, but you can ignite synergy by how you parent so children do what's needed so they become responsible while you enjoy them more.
Third-age Education
Study people who explored "inalienable rights", fighting poverty, socas, flying, submarines to discover people creating our history.
Dance of Living Today
Christian life is not about beliefs but relationships, depth, vision, communities and profound joy — and does ordaining women = incest?
Fave bumper stickers: COMPUTERS NEVER MAKE MISTEAKS, KNOW NUKES
BLOG: care giving my soulmate during vascular dementia & Alzheimer
My Prius emits 3.2 fewer tons of greenhouse gases/year than non-hynrid cars & 44 mpg!
Copyright © 2004, 2015 John F. Yeaman All Rights Reserved
My years of work with women colleagues who were frank, honest, and excellent workers convinced me long ago that the patriarchal, dominance culture poisons. We must respect, accept, and appreciate all people of every race, sexual orientation, ethnicity, nationalism. We do not need to like them, but need to unite for our common humanity. And, perhaps surprising to some, this is a major message of the Bible for which ponder my pages in the "Dance of Living" headline above.